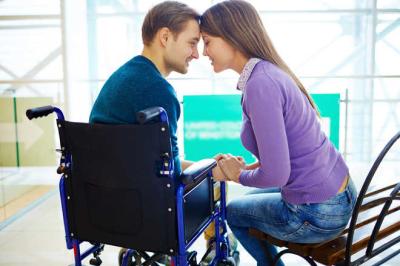 Nonika Singh
Zamana hai badla/ mohabbat bhi badli/ ghise pite version nu/ maaro update — Manmarziyan
Move over cheesy one-liners and geri routes 'oh-so-socially incorrect' in today's day and time where stalking is no longer a byword for wooing. Like everything else, Indian courtship now has a digital avatar, which could easily become larger than life. Dating apps have arrived and how!
It's not just Bumble powered by the desi global star Priyanka Chopra, whose moolah too is involved in the dating site, which is creating a buzz for all the right reasons. Romance has been a click away for quite some time. Tinder, OK Cupid, Truly Madly... quest for love has many names. Dating sites doing the rounds on smartphones have been increasingly growing in numbers. The purpose is uniform — to fill that void and find a dating partner, rather elusive in our everyday lives.
In India, where there is an undue premium on 'made-in-heaven' marriages, dating is rarely the necessary precursor. Both meeting and dating grounds are rare if not impossible to find. Indeed, as our cinema often suggests, much of the romance happens around college and university campuses. Miss the bus while you are still young and the chances of you finding the right date decreases with increasing tick on the time clock.
The predicament that defines the lead pair of Qarib Qarib Single, who find each other through online avenues, is not a figment of imagination. Dating apps not ubiquitous though, are not just filling the emptiness in the life of singles in mid years, but also catering to a huge base of young people. Interestingly, the young are not just on dating apps, but a whole lot vouch for Instagram as the new breakthrough in forging friendships and finding love.
Sanghol-based Karanbir Singh, an agriculturist and fashion photographer, who has been on the dating grounds since his school days has his own reasons for surfing dating apps. He shares how, on one hand, it's almost impossible to strike a conversation with a girl given the constraints of the Indian social set up. On the other, the snub of rejection in flesh and blood is far more of an affront, an insult that is difficult to swallow. In the online world, however, refusal is just another thumbs down, a swipe in the other direction.
Dr Simmi Waraich, consultant psychiatrist, believes, "Ideally, we should find our partners in our real milieu." But as that doesn't happen often enough, she adds, "These apps become a gateway for those of us not blessed with great interpersonal skills." 
Tech expert Nistha Shukla Anand views the online world as an extension of our real world in which dating sites provide us the freedom to find someone with similar tastes and sensibilities. Besides, the choice is not just limited to the friendly neighbourhood, but extends to the whole world. 
Kabir Singh Mann, an aspiring actor, reveals how the good-old ways of hooking up with friend or friend's friend no longer work. "Online dating is brimming with opportunities. It helps you spread the net far and wide." His dates now include Punjabi NRI girls.  
Among the battery of girls Karanbir has met on dating apps, there is one from Brazil, another from South Africa and one even from Vietnam. Compared to Indian counterparts, he deems that women from other cultures are more open and 'friends with benefits' is a term that is often bandied about.
Sex and online dating perhaps go hand-in-hand too. Many believe dating apps are no more than a ruse for physical intimacy and more users are in search of casual relationships than enduring ties. Indeed, to mistake such apps as a substitute for matrimonial sites or search for partners for life would be a folly. Even though a survey points that in India more users are looking at long-term relationships, youngsters like Mann think they can find their soulmate somewhere within the recesses of these virtual spaces.
Anand states, "Even if it is for casual flirting or one-night stand, it's alright. These are lifestyle choices that people are anyway making in the actual world too."  Dr Waraich views it as yet another cog in the new social paradigm where loneliness is as tangible a reality as fat pay checks and growing emancipation of women.
Undeniably, women are important players in this game. However, a survey by home-grown dating app Woo tells us that there are three men for every one woman on these apps.  Lesser number of women venturing into this space could be for the inherent fear of being judged, of being seen as too desperate for attention. 
Priya Verma found the gumption to be on Tinder only when she moved to Canada, for people back home can be judgemental about women. Dr Waraich, however, insists that metro millennials are not laying the same yardsticks for dating partners as their parents did.
Even if fulfilling a vital psychological need, this new social phenomenon can't be sans ramifications. As is the case with the rest of the online world, security and safety indeed is the biggest concern. On the same note, Anand feels, "The danger that on most dating sites users could get away with cheat profiles is very real." Even sites that boast of foolproof checks and balances have enough loopholes, which can be exploited. She quips, "People are smart enough to befool the system and sneak in false information about who they are." Priya is wary of virtual encounters and tries to keep tabs by befriending them on other social media sites.
Karanbir agrees that there are always two sides to the coin and the flipside could cause much harm to a girl, especially in a society ridden with taboos. Indeed, misogyny is very much alive and netizens are no stranger to patriarchy. Bumble promises to address exactly that by putting women in the driving seat. Conventionally pursued by the other sex, it grants the fairer sex the first right to approach a man. Thus, changing the rules of dating games in heterosexual relationships. 
Manmarziyan may have just brushed past the surface of love in the times of Tinder, but dating apps are here to stay. Whether these become an equivalent of matrimonial sites or bring to fore the seamier side of dating in the dark, only time will tell. For now, the dating die has been cast.  
Focus on inclusivity
Before you raise that brow, the most positive aspect of digital dating is its inclusivity. If LGBTQ community gets its fair share in the dating pie, so do differently-abled for whom there is Inclov. It is a matchmaking platform for people with disabilities to find love. As of now, dating apps might be an urban phenomenon with a penetration rate of 2.67 per cent and online dating may not have taken over the business of romance. However, half of the urban singles are expected to be on dating apps by 2022.