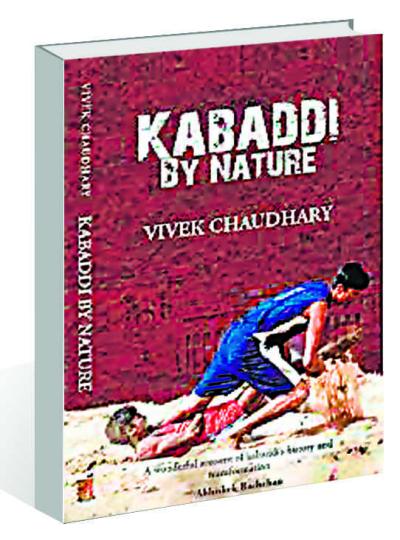 Gaurav Kanthwal
Despite being a spectator sport with fast-paced, high intensity action punctuated with several peak moments with an ideal duration in a compact arena, kabaddi had it all, its only curse that it was an indigenous sport. The albatross around its neck was thankfully dropped in 2014 when Pro Kabaddi League bedazzled India in its inaugural season. It has been more than four years and whether Pro Kabaddi League flourishes or flounders, it can be safely assumed that the country has reclaimed one of its dying sport. And how!
Eighteen cameras strategically positioned capture every move on the mat. As many as 75 persons are involved in the production team for a single match, which is, sometimes, broadcast in five different languages — Hindi, English, Tamil, Telugu and Kannada.
Microphones placed underneath the coloured mat capture the grunts, groans and an occasional expletive. Slow-motion cameras capture the agility, strength and guile of athletes in high definition. Bollywood divas and corporate razzmatazz take care of the rest. 
Vivek Chaudhary, former chief sports correspondent at The Guardian, London, in his debut book, Kabaddi by Nature, writes that the biggest challenge in reincarnating kabaddi was to compile a new lexicon for the sport on TV. The linguistic artistry had to be invented and game's technical aspects had to be laid threadbare. Since kabaddi was never televised in an appetising way, the biggest hurdle was doing it for the first time – and doing it fantastically. So, the broadcasters took the cue from sports such as rugby, basketball which, surprisingly, had almost the same dynamics as kabaddi.
The foreword by Anand Mahindra, Pro Kabaddi League's driving force, claims it as the first book written in English on the indigenous sport. Given that this is the first book on the sport in English, his assertion on the birth and genesis of the sport as, "an enigma which evolved over hundreds of years," is inadequate and bit unconvincing. He does touch upon the struggles of expats in pursuing this sport in UK but thoroughbred sons of the soil will, certainly, feel short-changed. There is just a passing reference to Haryana, the current powerhouse of kabaddi in India. Chaudhary in describing a phenomenon where technology-meets-sport-meets-entertainment has left the readers wanting for more on the rustic, earthy charm of kabaddi.