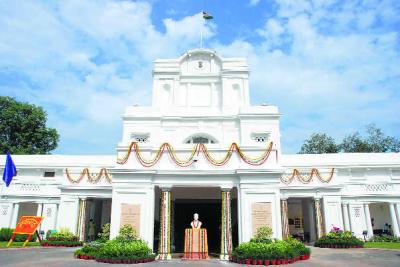 Tribune News Service
New Delhi, August 9
The AAP government on Thursday accused the Lt Governor's office of misinterpreting the July 4 Supreme Court order on power tussle in the national capital thanking the court for defining the roles of the LG and empowering the elected representatives in the city.
Participating in a discussion on the apex court's ruling on the powers of the elected government during the ongoing session of the Delhi Assembly, Deputy Chief Minister Manish Sisodia blamed the LG for delay in several proposed projects, educational loans, mohalla clinics and health insurance, among others, saying that his "obstructionist role" had wasted several months of the Delhi government.
He was referring to the July 4 verdict of the apex court which held that LG Anil Baijal did not have independent decision-making powers, and was bound to act on the aid and advice of the Council of Ministers.
Sisodia, who while terming the BJP master of manipulation, told the House with the Supreme Court's verdict has clearly stated about the position of aid and advice role and powers of elected government on all subjects barring three reserved entities.
However, Leader of Opposition Vijender Gupta accused the AAP government of "misinterpreting" the Supreme Court verdict in the context of "services" matter and the Article 239 AA saying the court is still to give its ruling on the same.
The contentious services matter that includes transfers and postings of government officials continues to be a bone of contention between the AAP government and LG.
The issue has arisen in view of the Urban Development Department either failing to furnish or giving incomplete answers to at least 26 questions, all related to MCDs, scheduled to be put for discussion on day two of the Assembly's Monsoon session, prompting Assembly Speaker Ram Niwas Goel to refer the issue of non-receipt of answers to questions up by legislators to the Privileges Committee for inquiry.